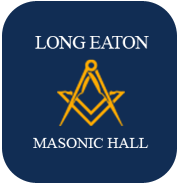 The Fairfield Lodge at Long Eaton was formed under a Warrant dated 14th September 1887, and named after Bro. John Piggin Fearfield, its first Senior Warden; "Fairfield" being considered by him the earlier name of his family. The fact that Bro. Fearfield had not served as a Warden precluded him from being elected the first Master. He was, however, installed as the 2nd Master in 1888.
He tried in 1889 to have the Lodge re-named The Fearfield Lodge but the Provincial Grand Master refused the request on grounds of 'insufficient reason'. The Lodge Banner does however display the Fearfield Coat of Arms.
The Lodge was Consecrated at the Pavilion Hotel, Long Eaton on 10th November 1887, by the Deputy Provincial Grand Master, R.W. Bro. H.C. Okeover. The Meeting started at 2.30 pm, there followed the Installation of Bro. W. Silver Hall as 1st Master, the Brethren sitting down to a 9 Course Banquet, costing 6/- INCLUDING the Dessert!
This was to be the home of the Lodge for the next fifty-seven years until 16th May 1945, the Lodge then moving to the Queens Hotel on Shakespeare Street, finally settling in the present Masonic Hall in October 1954.
In 1911 the Lodge had the misfortune to lose a number of its effects by fire, including the original Warrant and Minute Book, and it now works under a Warrant of Confirmation, bearing the date of 3rd January 1912.
The Lodge was known as the "Lace" Lodge, as many of the Membership have been either Lace "Gaffers" or Employees. Evidenced by the Magnificent Lace Panel on display in the Vestibule – This is in a style similar to the "Battle of Britain Panel" which were produced as a limited edition of 12 Panels by Messrs. Dobsons and M. Browne & Co. Ltd., Lace manufacturers of Nottingham. One of the 12 Panels was originally displayed in The Council House in Nottingham and then presented to the Southampton Museum of Aviation, where it is now on display.
The Fairfield Panel was produced in recognition of Worshipful Brother David Barnett's year as Worshipful Master in 1920/21.
Meetings are held at 6.15pm on the First Wednesday in October, December, February, March, April and May
The November [Installation] Meeting starts at 5:30pm
The Annual Subscriptions are £170
Email: secretary.fairfieldcraft2224@gmail.com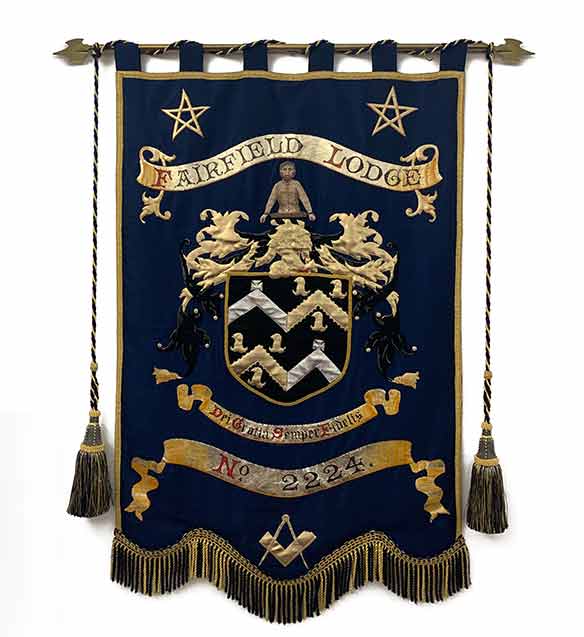 Long Eaton Masonic Hall
23 Elm Ave
Long Eaton
Nottingham
NG10 4LR