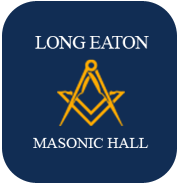 Am I eligible?
Freemasonry is open to men who are over the age of 21, it is open to men regardless of ethnic group, political views, economic standing or religion however he is expected to have a belief in a "supreme being" and a faith. In the UK there are 55 University Lodges which are open to students over the age of 18, the closest Lodge withint he University Scheme is Hartington Lodge, No. 1085.
United Grand Lodge of England (UGLE) oversees lodges in England, Wales, the Isle of Man and the Channel Islands, whilst Scotland and Ireland have their own Grand Lodges.
How do I join?
The first step in joining is finding a "Craft Lodge", we have several which meet at Long Eaton.
There are two main ways to become a Freemason here in Long Eaton, firstly to speak with a current member of the Pathway Team here at Long Eaton  Masonic Hall and express an interest, he will then raise it at the next Lodge meeting. Secondly, complete the form below which will be sent directly to the Team here at Long Eaton Masonic Hall.
Long Eaton Masonic Hall
23 Elm Ave
Long Eaton
Nottingham
NG10 4LR